WE AUGMENT CAR-SHARING TO AN
ENTIRE EXPERIENCE
banbutsu and SHARE NOW enrich conventional car-sharing with personalized, seasonal products and services from various experience partners.
Thus, car rental becomes an opportunity to suggest targeted and available offer recommendations to customers.
DISCOVER THE DEMO OR GET IN TOUCH FOR MORE INFORMATION
BANBUTSU AUGMENTS THE OFFER OF SHARE NOW AND VARIOUS PARTNERS TO AN INDIVIDUAL EXPERIENCE
To turn a vehicle rental into an individual customer experience, you need both, suitable and exciting partners as well as sophisticated modular technology. banbutsu delivers the technology to combine real-time recommendations based on personal and environmental information with suitable and temporally available offers - during or after the vehicle booking process.
Offers from a variety of experts, providing e.g. the ski pass for a winter getaway, the child seat for the family trip, or the tickets for tonight's concert in town, can be bundled, billed, and, if desired, delivered directly to the trunk of a parked vehicle.
THE SERVICE IS CURRENTLY OPERATING IN PILOT MODE SINCE JULY 2022 FOR SHARE NOW CUSTOMERS IN BERLIN, COLOGNE, DÜSSELDORF, FRANKFURT, HAMBURG, MUNICH, STUTTGART, AND VIENNA WITH SELECTED PARTNERS
This creates a win-win-win situation for end customers, SHARE NOW, and offer partners.
A source of inspiration for car-sharing customers
Mobility becomes the inspirational starting point for leisure activities. Instead of receiving a flood of undirected advertising, users can select individual experiences from targeted, personalized offers and easily combine them with their vehicle rental.
A competitive advantage and revenue driver for SHARE NOW
The platform provides a controlled and simple extension of the core service, if desired in the company's own look and feel, thanks to white-label technology. The resulting outcome in form of unique experiences creates a competitive advantage and becomes an additional source of revenue.
Access to new customers for offer partners
Product, service, and knowledge providers gain access to new customers at exactly the right moment and via an additional, novel sales channel. banbutsu supports this process with all the necessary tools, from scheduling and billing to delivering the experience partners' offers.
ENRICH CAR-SHARING WITH AI-ENABLED EXPERIENCES​
We build memorable experiences around a SHARE NOW booking using banbutsu AI solutions. SHARE NOW becomes a new entry point for activities and can transform a short-term rental into a multi-day experience – prior, or during an active booking. As an example, we enable customers to book an entire skiing trip through SHARE NOW, connecting the vehicle with lift tickets, gear, etc. in one single source.
Further, our solutions unlock real-time access to suitable SHARE NOW offers and vehicle-related accessories. As an example, we enable customers to upgrade a booking for a spontaneous mountain trip with cross-border allowance or promote a suitable child seat package with pickup and delivery options to travelling families.
ONE-STOP-SHOP FROM PROMOTION TO EXPERIENCE​
Our solutions are capable to connect SHARE NOW's promotional exposure with AI-driven technologies. We put the vehicle into the emotional context of a trip or activity and provide access points along the entire customer journey.
Point of Sale
Connect offers directly with your core service or app. We provide multiple ways for integration, reaching from a simple web UI to rich APIs.
Social Media
Connect your Facebook, Instagram, and Co. communication directly with a booking option and drive measurable conversion.
Marketing and Advertisement
Use banbutsu technology, e.g. in newsletters, to re-engage and inspire your customers with relevant recommendations to improve both customer retention and your CRM strategy.
A 360° PROCESS UNLOCKED BY BANBUTSU​
The banbutsu technology is based on state-of-the-art data processing and deep expert knowledge capabilities, allowing SHARE NOW to connect its customers with personalized offers in the right context.
Our platform therefore aggregates data from various sources, including booking data and environmental information. Using AI, we process these data and put them in the right timely and spatial order. Results are displayed as recommendations or bundles and offered for a seamless booking. banbutsu accompanies customers along the complete process by allowing them to manage their experience form a single touchpoint and coordinating the booking fulfilment.
HOW TO GET STARTED WITH BANBUTSU?
Do you want to enrich your car-sharing, scooter, ride-hailing, or automotive service with offers from the mobility ecosystem to attract future customers?
Get in touch with our team and launch your unique experience in a short time to market:
Become a banbutsu partner
Define and configure the service experience and setup
Integrate your unique brand look&feel
Launch and profit from a competitive USP and increased bookings
BANBUTSU'S GOAL IS TO SHAPE AND ENRICH THE CONCEPT OF FUTURE MOBILITY
Our approach of intelligently linking a multitude of partner offers at the relevant moment for users was honored with the ABC Award (Automotive Brand Contest) in the category 'Best of Best' for mobility and innovation.
The jury statement confirms our mission:
'banbutsu's digital platform augments the use of traditional vehicle sharing services into a complex and individualized experience. A forward-thinking solution that understands the use of sharing offers and consumption as a holistic system and thus thinks mobility further - with a reasonable view and a sustainable approach.'
DISCOVER THE DEMO OR GET IN TOUCH FOR MORE INFORMATION
THE BANBUTSU TECHNOLOGY AT A GLANCE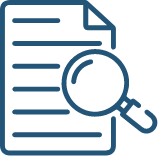 Customer specific adaptation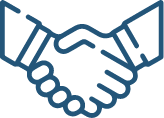 White-label integration (API)
Location specific delivery

WHAT OUR PARTNERS SAY ABOUT US​
With banbutsu, we have the opportunity to provide partner products and services as a convincing complement to our vehicle rental - with the quality and fit that our customers expect.
CARSTEN ANHALT
HEAD OF CAR RENTAL, PARTNERSHIPS AND B2B PRODUCTS, SHARE NOW
The passion for mountains and nature serves as an initiator and source of inspiration. Here, unique architecture is harmoniously combined with pure nature and the needs of guests come first.
MARTHA SCHULTZ
CEO, Schultz Group
EVA GRASSL
PR AND COMMUNICATIONS MANAGER
PRESS AND COMMUNICATION
Curious to learn more? Discover our articles and opinion pieces.
READ ALL
banbutsu is a lot more than that... discover who we are
I am interested. What are the next steps?
The best way would be to get to know each other in a short videocall to discuss the possibilities and how to proceed using concrete examples. We look forward to hearing from you.
Who is banbutsu?
banbutsu operates a software platform to connect service and product partners across different industries in attractive use cases. We are a B2B service and enable the fast and easy implementation of new business models with the help of our platform.
In this case, we connect car-sharing customers of SHARE NOW with relevant and local offers to transform conventional car rentals into an individual customer experience.
Why is banbutsu interesting for me?
On the one hand, banbutsu enables you to provide your customers with extended offers and, on the other hand, to use new sales channels for your products and services.
The possibilities are manifold, but also individual, because banbutsu is not a plug & play solution, but rather a modular kit.
Once integrated, the banbutsu technology can also be scaled quickly and easily and can be extended to additional countries, markets, etc.
The best way for us to talk about your possibilities is to schedula a short video call. We look forward to getting to know you.
Do I qualify as a partner for banbutsu?
In principle, the banbutsu technology can be used for all products, services and offers across industries, only the integration differs from partner to partner.
Thus, with high probability you can also become a partner.
To best assess your options, we suggest getting to know each other in a personal video call.
What makes banbutsu special?
In a nutshell, banbutsu is individually customizable to your company, can be integrated directly and easily and appears, if you wish, in your own look & feel.
What is the legal basis for a booking via banbutsu?
In contrast to conventional travel portals, bookings via banbutsu do not fall under the Package Travel Act, but fulfill the requirements of so-called "linked travel arrangement". Communication has been designed in accordance with the requirements in such a way that customers enter a direct contractual relationship with the offer partners. Customer service, complaints and liability are transferred directly to the respective retail or service partners, as in a regular purchasing relationship.
What are the costs?
Depending on the setup, there are the following license and cost models:
As a service partner, i.e. a partner that uses the banbutsu technology to expand its application (e.g. its own car-sharing app) with additional offers, you will pay a monthly license fee. The fee depends on the number of banbutsu modules required.
As an offer partner, i.e. a partner who sells products and services via banbutsu, a commission fee is paid on the total amount of a booking.
If you would like additional support in the planning and integration of banbutsu components, we will support you on the basis of an individual project fee.
Are there any risks?
No. The use of banbutsu is transparent, plannable and terminable. In addition, we provide a customer service to solve questions and problems as quickly as possible.
How individual can I shape my offer?
The banbutsu technology can be customized and configured to meet both the company's needs and those of its customers. For instance, partner offers with whom a company does not wish to cooperate can be hidden on the basis of parameters and rules.
How is customer satisfaction ensured?
To ensure that both customers and partners feel valued, we rely on personal support who can be reached by phone or e-mail and can help with questions and problems.
How long does it take for the integration?
This depends on how compatible your current service is and how much configuration is required for your use case.
After an initial assessment, you will receive a transparent cost estimation, on the basis of which you can then make further decisions.
Is the technology of banbutsu already tested or in use?
The banbutsu technology is already active for a variety of applications, e.g. in e-commerce, for household appliances and in the mobility sector. You can find the most prominent examples on our website.
What do the terms … mean?
White-label is the technological approach of developing software in such a way that it can be seamlessly integrated into a wide variety of applications from different manufacturers. Further, it can be adapted to the company's own look and feel. banbutsu is invisible to customers and is, so to speak, a technology in the background.
An ecosystem describes the technical and content-related connection of the most diverse partner offers within an application. All partners in the ecosystem are at eye level and contribute equally to the best possible user experience.